FOLLOW/SHARE LA COUNTY PUBLIC HEALTH SOCIAL MEDIA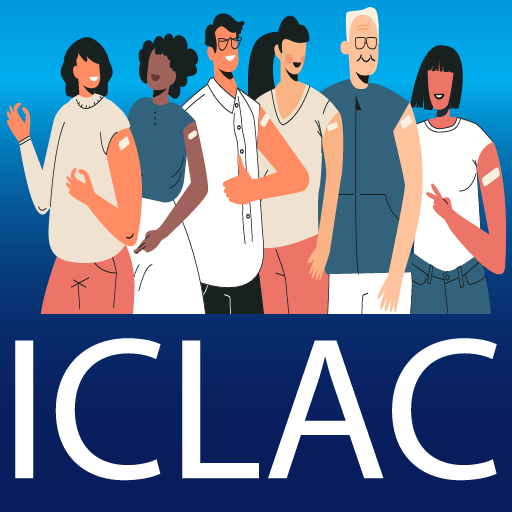 Visit ICLAC's Where to Get Vaccinated page for which routine and recommended vaccines are needed for you or a family member, how to find a vaccination clinic near you, or request in-home vaccination. Information provided is for all routine and recommended vaccines throughout the lifespan including COVID-19 and flu.
National Infant Immunization Week is Coming! April 24 – 30, 2023
National Infant Immunization Week (NIIW)
, April 24–30, highlights the importance of protecting infants from vaccine-preventable diseases and celebrates the achievements of immunization partners. Participate in NIIW by using the CDC's 2023 NIIW Digital Media Toolkit to plan your activities. The toolkit includes updated English and Spanish logos, sample social media content, social graphics, and key messages. Share your posts using the hashtag #ivax2protect.
FACTS-innated Podcast Episode – The Importance of Adolescent and Young Adult Voices with Dr. Paul Offit
In this special Adolescent Immunization Action Week (AIAW) episode of
FACTSinnated
, internationally recognized vaccine expert Dr. Paul Offit shares ways to help teens find the accurate information and how they can use their voice to be their own best advocate.
National Minority Health Month Resource Page
ICLAC COMMUNITY SPOTLIGHT
2023 Black Maternal Health Week – Social Media Toolkit
Pregnant women have a higher risk of more severe illness from COVID-19 than non-pregnant women. Getting vaccinated may protect you from severe illness. The Black Mamas Matter Alliance, Inc. (BMMA) is a national network of Black women-led organizations and multi-disciplinary professionals who work to ensure that all Black Mamas have the rights, respect, and resources to thrive before, during, and after pregnancy. BMMA has created a social media toolkit as a resource to assist partners with amplifying BMHW23 across your networks and channels. The toolkit includes sample social media messages, shareable graphics, a list of national digital activities, and other information to help you engage with the campaign and BMMA partners. For more information visit
www.blackmamasmatter.org
NEW EVENTS, WEBINARS, TOWN HALLS
5th Annual Community Virtual Conference:
Emotional Consequences Derived from the Pandemic
April 14, 2023 | 6:00 - 8:00 pm PT
The conference will be in Spanish and English.
Vaccine Access Lunch & Learn
April 6, 2023 | 9:00 am PT
Vaccinate Your Family and the Association of Immunization Managers invite you to join for a discussion on the end of the Public Health Emergency and the importance of Section 317 Funding.
How to Support Refugee, Immigrant, and Migrant Communities Before and After the End of the Public Health Emergency
April 20, 2023 | 12:30 pm PT
Join this webinar where panelists from the Migrant Clinicians Network and the International Rescue Committee discuss how the end of the PHE is likely to impact RIM communities and steps to take before May 11 to support RIM community members.
Grant Funding Available:
The Healthy Food Kickstarter Project
April 20, 2023 | 12:30 pm PT
JThe County of Los Angeles and Community Services Unlimited Inc. are pleased to announce the availability of Kickstarter grants to qualifying organizations and businesses that wish to launch or expand equitable food distribution programs in specifically identified target areas within Los Angeles County.
Both projects of nonprofits and private/for-profit enterprises are eligible to apply for these funds. Applications seeking to serve communities that have been historically under-funded and resourced will be prioritized. Grant Information sessions are available.
LOS ANGELES COUNTY COVID NEWS & UPDATES
April 10, 2023 – COVID-19 Situational Update
Please note that beginning last week, LAC DPH moved to weekly COVID data reporting, which is in alignment with the current reporting schedules for the CDC and California Department of Public Health. LA County's weekly case, hospitalization, and death data will be posted online each Thursday.
On Tuesday, April 10, LAC DPH reported 2,713 COVID-19 cases.
This past week, there was an average of 55 hospital admissions per day. This is a slight increase from the average of 52 hospital admissions the previous week.
Last week, LAC DPH reported a total of 53 
LA County remains in the Low Community Level for the 11th week in a row.
Visit the LAC DPH Vaccine Data Dashboard for COVID-19 vaccination info in LA County.
EXTERNAL NEWS HEADLINES
Axios: COVID-19 Played A Role In U.S.'s Increasing Maternal Morality Rate
The U.S. maternal mortality rate increased during the COVID-19 pandemic, disproportionately impacting Black women, with far higher odds of severe complications among pregnant patients with COVID infection at delivery, a new analysis published in JAMA Network Open found. (Dreher and Gonzalez, 4/10)
Reuters: Pfizer RSV Vaccine 82% Effective Vs Severe Infection In Infants, Final Data Shows 
Pfizer Inc's experimental respiratory syncytial virus (RSV) vaccine was 82% effective in preventing severe infections in infants when given to expecting mothers in the second half of their pregnancy, according to trial details published on Wednesday that confirm preliminary data from the study. Final data from the study that was halted early when it became clear the vaccine was effective was published in the New England Journal of Medicine. (4/5)
Scientific American: We Need An Operation Warp Speed For Long COVID 
In August 2022, the Brookings Institution estimated that Long COVID is keeping the equivalent of two million to four million full-time workers out of the American labor force, resulting in about $170 billion of lost earnings per year. (Esther K. Choo and Scott Kominers, 4/5)