FOLLOW/SHARE LA COUNTY PUBLIC HEALTH SOCIAL MEDIA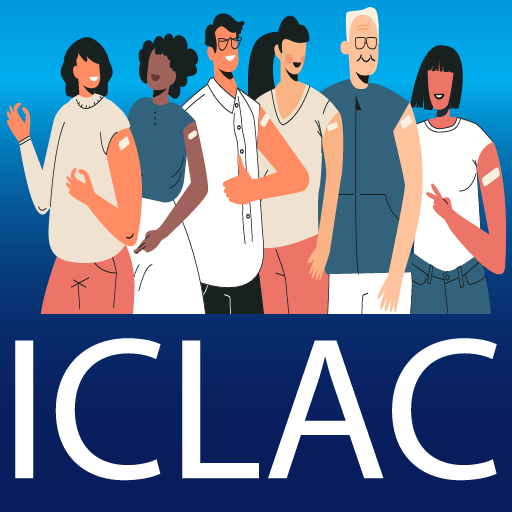 Visit ICLAC's Where to Get Vaccinated page for which routine and recommended vaccines are needed for you or a family member, how to find a vaccination clinic near you, or request in-home vaccination. Information provided is for all routine and recommended vaccines throughout the lifespan including COVID-19 and flu.
Adolescent Immunization Action Week is Here!
April 3 – 7, 2023
Adolescent Immunization Action week (#AIAW23) is April 3-7, 2023. Springtime and school holidays are great time to schedule well visits and vaccinations. Support Adolescent Immunization Action Week (#AIAW23) by downloading and sharing these newly released toolkits for parents and providers from Unity Consortium. Specific action steps to encourage getting caught up on routine vaccinations are included.
GetVaxFacts.org Offers Resources Supporting Adolescent Vaccinations
Spread the love, and the word about the importance of keeping children up to date on their routine vaccinations. Check out these fun comics, infographics, images and sample social media posts at
GetVaxFacts.org
developed in partnership with
Learning First Alliance
that you can use to help spread the word on immunizations to parents, families and communities.
National Minority Health Month
Social Media Graphics & Messaging
National Minority Health Month (NMHM) is an annual observance in April to highlight the importance of improving the health of racial and ethnic minorities and reducing health disparities. The theme for National Minority Health Month 2023: Better Health Through Better Understanding. Help highlight this year's theme by sharing these messages and graphics.
ICLAC COMMUNITY SPOTLIGHT
Los Angeles County Celebrates National Public Health Week April 3 – 7, 2023
The Los Angeles County Department of Public Health is hosting local events to highlight the Department's efforts to protect health, prevent disease and injury, and promote the health and well-being of all residents. LAC DPH is joining with partners to host five themed events from April 3rd through April 7th, 2023, in distinct neighborhoods across LA County, highlighting the collaborative work being done to create healthier, stronger, and safer communities.
Please visit
publichealth.lacounty.gov/phweek
for a complete list of events.
NEW EVENTS, WEBINARS, TOWN HALLS
Talking with Older Patients About COVID-19
April 58, 2023 | 12:00 pm PT
This session will offer best practices for health care professionals to communicate with older patients about the importance of staying up to date on COVID-19 vaccines and boosters.
Back to School Vaccine Planning Starts Now
April 6, 2023 | 12:00 pm PT
NACCHO is hosting Johns Hopkins Bloomberg School of Public Health International Vaccine Access Center and KFF Greater Than COVID for a webinar to share digital tools health departments can include in their strategies for COVID-19 vaccine confidence and uptake as students return to school in the fall. Learn about a customizable chatbot and FAQ videos featuring trusted healthcare experts available rights-free to use on your websites, newsletters, and social media.
How to Support Refugee, Immigrant, and Migrant Communities Before and After the End of the Public Health Emergency
April 20, 2023 | 12:30 pm PT
Join this webinar where panelists from the Migrant Clinicians Network and the International Rescue Committee discuss how the end of the PHE is likely to impact RIM communities and steps to take before May 11 to support RIM community members.
Save the Date: 2023 California Immunization Coalition Summit
LOS ANGELES COUNTY COVID NEWS & UPDATES
April 3, 2023 – COVID-19 Situational Update
The current 7-day average of 360 casesper day is a welcome decline from the average of 540 cases per day a week prior.
This past week, there was an average of 52 hospital admissionsper day. This is a decline from the average of 69 hospital admissions the previous week.
Sadly, there are currently an average of 5 deathsper day, which means that mortality rates remain relatively high for respiratory illnesses.
LA County remains in the Low Community Level for the 11th week in a row.
Visit the LAC DPH Vaccine Data Dashboard for COVID-19 vaccination info in LA County.
EXTERNAL NEWS HEADLINES
Stat: White House Covid Adviser Calls On Docs To Combat Misinformation
The coordinator of the Biden administration's Covid-19 response team called on doctors to take a leadership role with patients to battle medical misinformation and disinformation, linking the continuing death toll in part to such erroneous messaging. (Cooney, 4/2)
Los Angeles Times: Hollywood To Drop COVID Safety Measures As Federal Emergency Declaration Ends
Key protocols used on film and TV sets to limit the spread of COVID-19 are set to end in May, the Alliance of Motion Picture and Television Producers (AMPTP) said in a statement Thursday. (Sakoui, 3/30)
USA Today: Misinformation Is Bad For Your Health, Doctors Say In New Poll
Almost three-quarters of doctors say misinformation made it harder to treat patients for COVID-19 and made patient outcomes worse, according to a new poll. Nearly as many flagged a problematic misinformation about weight loss, supplements, mental health and other vaccines. (Weintraub, 3/29)