ICLAC Community Spotlight
Welcome to the new monthly edition of the ICLAC newsletter.
The newsletter will be published the last week of each month for the upcoming month.
Welcome aboard, Associate Editor Victoria Jones, MPH. Victoria is in the CDC Public Health Associate Program and is hosted by the Los Angeles County Public Health Vaccine Preventable Disease Control Team.
For more information about the program click:
About PHAP | CDC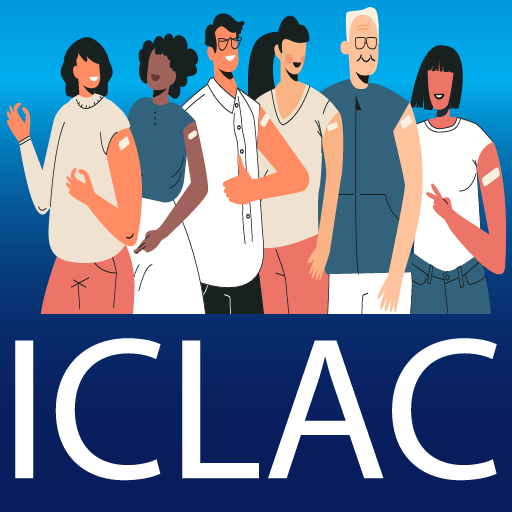 Visit ICLAC's Where to Get Vaccinated page for which routine and recommended vaccines are needed for you or a family member, how to find a vaccination clinic near you, or request in-home vaccination. Information provided is for all routine and recommended vaccines throughout the lifespan including COVID-19 and flu.
Public Health's Call Center connects eligible residents to free telehealth, homebound vaccination appointments, COVID-19 information, and other resources. To access services, call 1-833-540-0473, daily between 8 a.m. to 8:30 p.m.
Back to School Resources
CDC data show that kindergartener vaccination coverage has steadily declined for all vaccines over the past two school years from 95% to 93% nationally and by as much as 10% in some...
Get the Lessons for Your Classroom
The Vaccine Makers Project (VMP) has developed a variety of school-based curricula to educate about the immune system and how it works, diseases and their causes, and vaccines and the science behind them. Materials were developed with the additional goals of helping students understand the history and methods related to scientific progress and discovery and to develop skills that will position them to critically evaluate science-based topics.
New Events, Webinars and Townhalls
August is National Immunization Awareness Month (NIAM)
Highlights the importance of routine vaccination for people of all ages.
Back2School
August 5, 2023 | 11:00am - 7:00pm PST

5000 FREE BACKPACKS | DUCKWRTH & FRIENDS | FUN ZONE | HEALTH & RESOURCE VILLAGE BUSINESS & CAREER VILLAGE | FREE HOT MEALS | ROBOTICS | YMCA SPORTS VILLAGE FAMILY ENTERTAINMENT | PANEL DISCUSSIONS | SCHOOL VILLAGE
Get Ready for Booster Troop!
Booster Troop follows an elite squad of intergalactic action hero kids
who fight misinformation and promote health.
Why Measles rates Are On the Rise
August 8, 2023 | 9:30am - 10:30am PST
Measles is a highly contagious and vaccine-preventable disease that has been on the rise, both in the United States and globally. Missed routine immunizations due to the COVID-19 pandemic and growing mistrust in vaccines have contributed to a dangerous rise in cases. IVAC is hosting a webinar to provide an overview of the current state of measles in the U.S. and around the world. A panel of distinguished experts will discuss the ongoing threat of measles, why vaccination is critical to prevent this extremely contagious disease, and the impact of vaccine hesitancy on declining immunization rates.
Panel discussion by experts will be followed by a Q&A session. Submit questions
here
.
Webinar: HPV Vaccination at Age 9
August 8, 2023 | 12:00pm PST

In recognition of CA HPV Vaccine Week next week (August 6-12) and National Immunization Awareness Month, CIC is joining with the American Cancer Society and the California HPV Roundtable on a presentation from American Cancer Society's Debbie Saslow, Ph.D., Strategic Director of Screening and Vaccination, to learn more about the importance of starting HPV vaccination at age 9 and the supporting evidence. The CA HPV Vaccination Roundtable team will also share an update about current HPV vaccination data in the state as well as provide a review of our CA HPV Vaccine Week social media materials. Click the button below to Register today and please forward to your colleagues.
California designates August 6th-12 as
CA HPV (Human Papillomavirus) Week
HPV is the most common sexually transmitted infection, particularly in late teens and early 20's
HPV can cause health problems, including genital warts and cancers, that vaccines can stop
Key vaccine audience:
Pre-Teens ages 11-12, can be given as early as 9 years of age  

Teens and young adults through age 26 years who didn't start or finish the HPV vaccine series also need HPV vaccination.
Resources
California Community Engagement Alliance (CEAL) Studies the Use of Digital Technology to Build COVID-19 Vaccine Confidence in Hispanic/Latino Parents
California CEAL researchers held focus groups with Hispanic/Latino parents in Los Angeles to better understand attitudes and beliefs about vaccinating their children.

The results from this study showed that parents found digital technology to be helpful in delivering culturally tailored information, addressing their concerns, and increasing their confidence in COVID-19 vaccines. 

 
ICLAC Community Spotlight
Los Angeles County COVID News and Update